Xiaomi is continuing to keep up its demand among consumers by giving more and more reasons to stay. The launch of Redmi Note 2 was accompanied by the much-overhauled MIUI 7 based on Android 5.1 Lollipop, which is the company's latest Android skin for Mi phones. Currently available only on Redmi Note 2, soon other phones will embrace the major upgrade to MIUI 7.
If you do not find any reason to upgrade, since you have grown so comfy with your current theme, wallpaper and RTs, here are five reasons to prove that MIUI 7 is totally worth it. It's worth noting that MIUI 7 released with Redmi Note 2 is for Chinese users only, but the company will launch the global version of the OS in India on 19 August. That shouldn't change our reasoning as to why you must upgrade right away.
The new software will be rolled out to all Mi Phones in China, including Mi 2, Mi 2S, Mi 2A, Mi 3, Mi 4, Mi Note, Redmi, and Redmi Note starting Friday via traditional OTA route. Below is the list of five main features that are compelling users to upgrade to MIUI 7:
Themes
MIUI 7 brings several new themes, especially designed to match male and female users, and drastic UI facelift. According to BGR, among other themes is a pink Goddess mode that makes it easier for women to apply themes, wallpapers and screensavers with ease.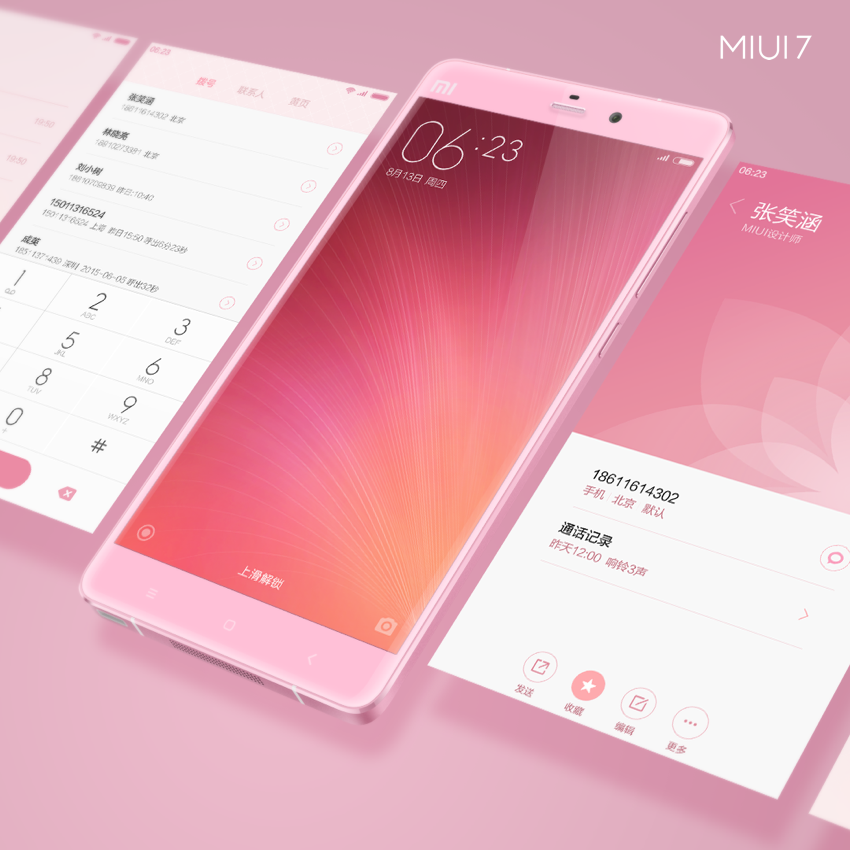 MI Roaming App
MI Roaming app is a special feature included in the MIUI 7. Users can take advantage of MI Roaming app to purchase data packages from Xiaomi while travelling abroad without having to switch SIMs. In simple words, MI Roaming app serves as a virtual SIM card on your Mi Phone to bring seamless connections anywhere you go.
Photos App/ Gallery
The gallery app in MIUI 7 received one of the major upgrades. Xiaomi added a useful face-recognition feature in the Gallery to sort images automatically. If users go to People Tab in the Photos app, all the pictures will be sorted by people's faces. For instance, all your pet images will be put in a separate folder so you can easily share or view them. Also find a Baby Photo app and a separate Photo app for Pets.
Kids Mode
How often you share your smartphone with your kids? If you fear losing some important info, MIUI 7 brings the all-new Kids Mode that lets you control how much access your kids get while accessing the phone. It appears similar to Samsung's Kids Mode, which is protected by a password.
Videos For Contacts
Bored of the same photo and ringtone while getting a call? MIUI 7 lets you set videos for contacts so that, when they call you, the assigned video starts playing instead of your regular RT and contact picture.
Xiaomi boasts that its MIUI OS based on Android has gone through 249 variations since the launch in August 2010. There are more than 150 million MIUI users around the world, making it one of the most popular Android skins available. The MIUI 7 is likely to pump up the number.